Considering the recent Covid-19 outbreak around the world ... and the subsequent affect it will have the economy and people's pockets, the South African Monitory Policy committee announced a further 1% or 100 basis points drop in the Prime Lending Rate on 19 March 2020.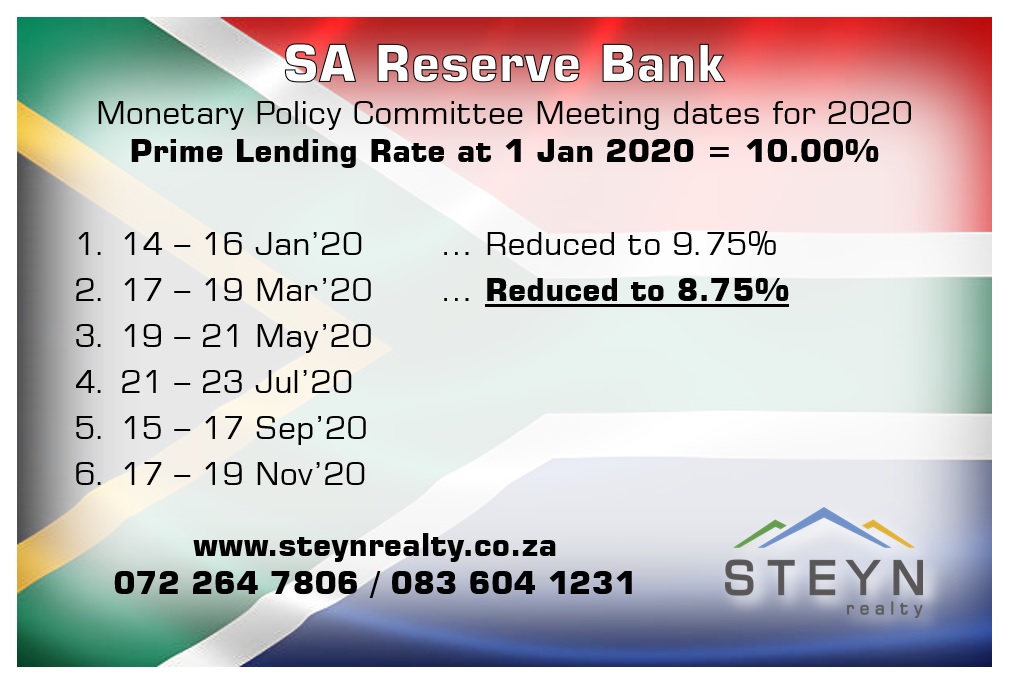 This reduction takes the Prime Lending Rate to 8.75 % which means a significant reduction in your home loan repayment depending on the size of your outstanding bond. Roughly calculated an outstanding bond of R 1 500 000 will receive a +/- R 950 reduction in repayment.
Clients who can afford to keep their repayment unchanged would also safe a lot of interest doing so bringing down the term of your bond as well as the interest payable.
The following 2 graphs show the Prime Lending Rate movement over the last 12 months, 1st graph and then the movements since January 2000.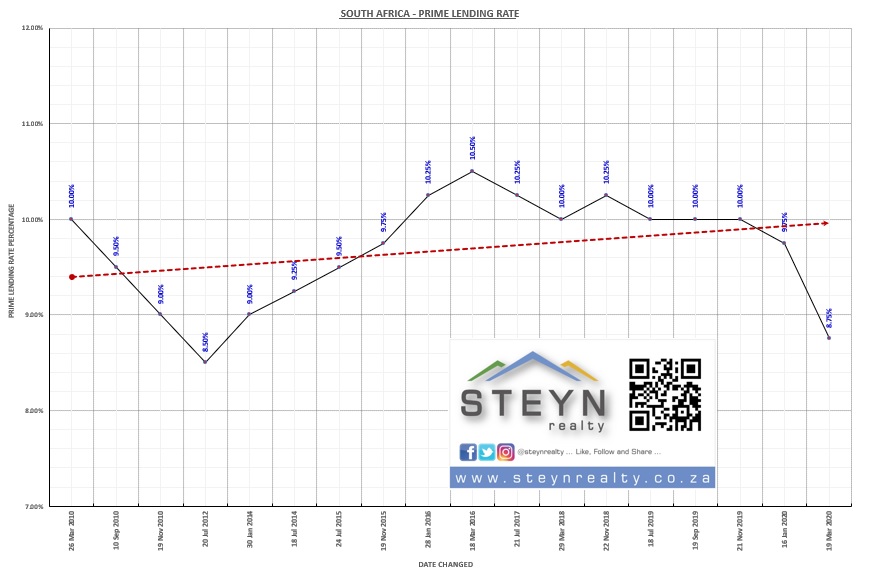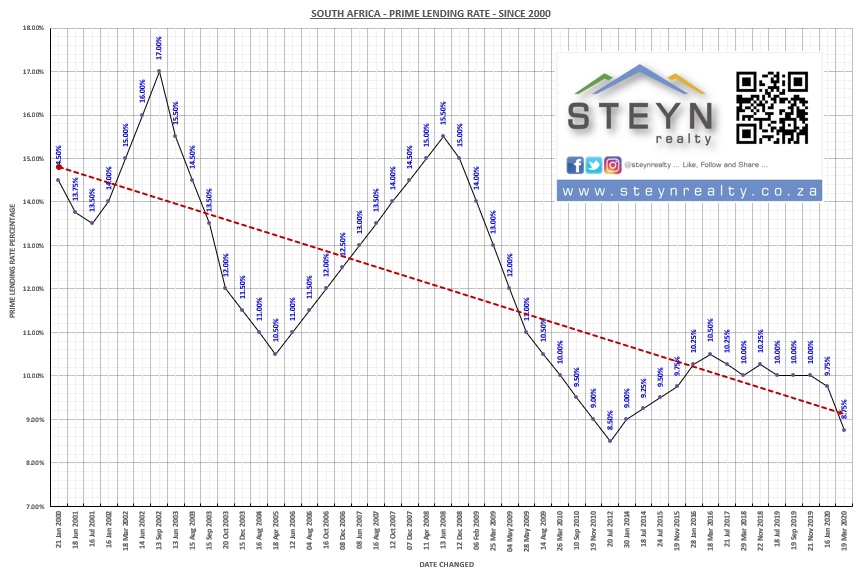 For financial advice on your bond, repayments, interest etc, please contact your bank.
For all our current stock please visit our website at www.steynrealty.co.za
Marnus & Juanita Steyn at your service …. 072 264 7806 / 083 604 1231